I only accept paypal, paypal fees will be added...
Onto the SALE...
L2R
Mac sheer bronze mineralise sheer sheen powder/loose- swatched 2x £10
Set of 3 MUA Pro base conceal & brighten kits in medium rose, beige golden, porcelain beige only 1 swatched- £8
Mac mineralize skin finish in gold deposit- swatched 2x £15
Mac tailor made 6 warm eyes- used £7
Mac angel flam all colors swatched no more than 2x £15
Mac denim dish 2 2002 edition HTF RARE LE- offers ( all colors swatched 2-3x)
Mac creme blend blush in posey swatched 3x £12
Mac tropical taboo mineralize blushes LE in simmer, exotic ember BNIB £22 each
Mac infatuating rose 6 cool eyes used £6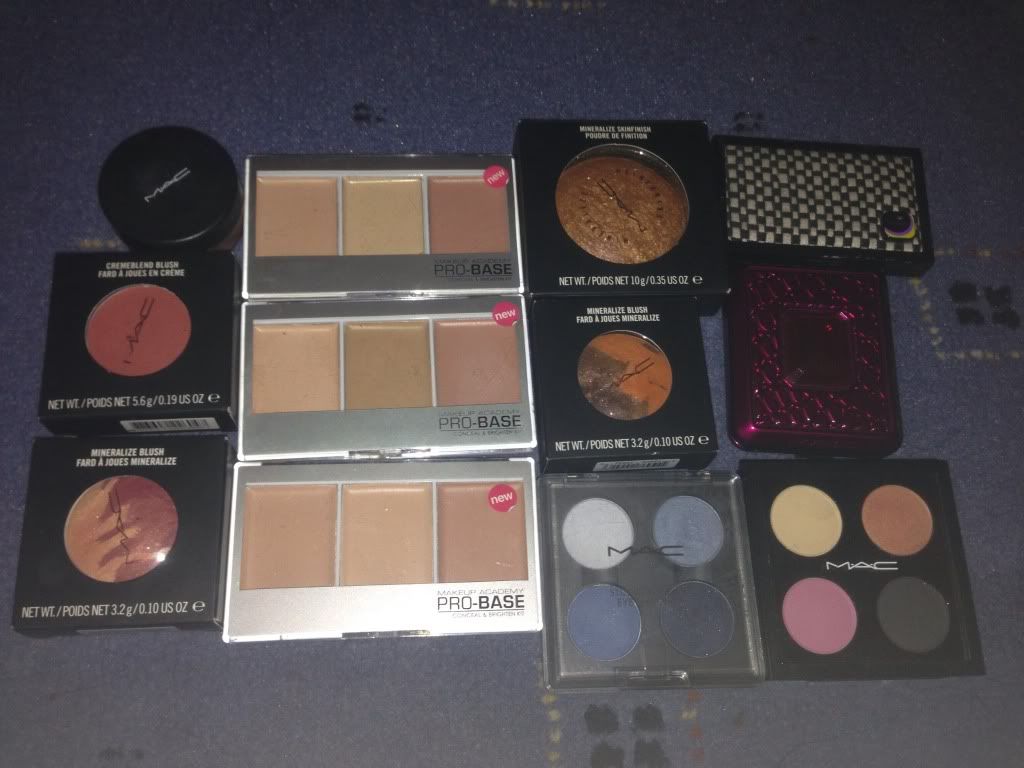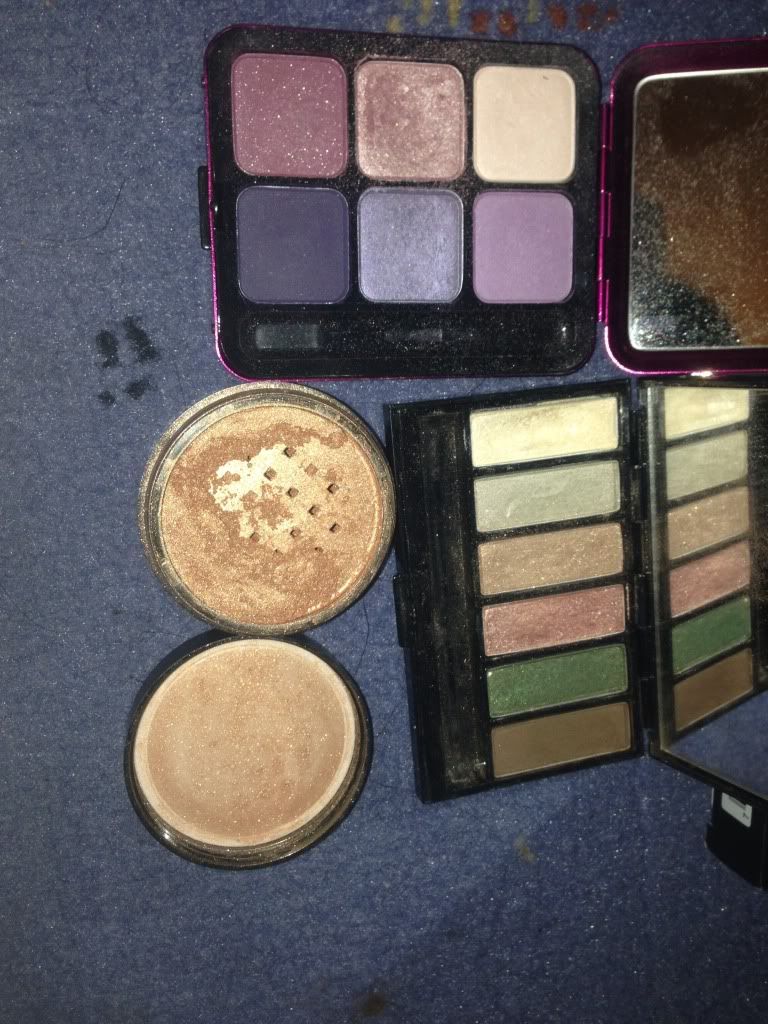 Mac mineralize eyeshadow in word of mouth used £8
Parfait Amore £5
Swish £5
Belle azure LE £10
Cool heat £5
Plumage £5
Sketch £5
Metal blu brushed metal x cream shadow £8
All used..
Saffron gel eyeliner in black 4 used
Eyeshadow suite in team violets used 3x £7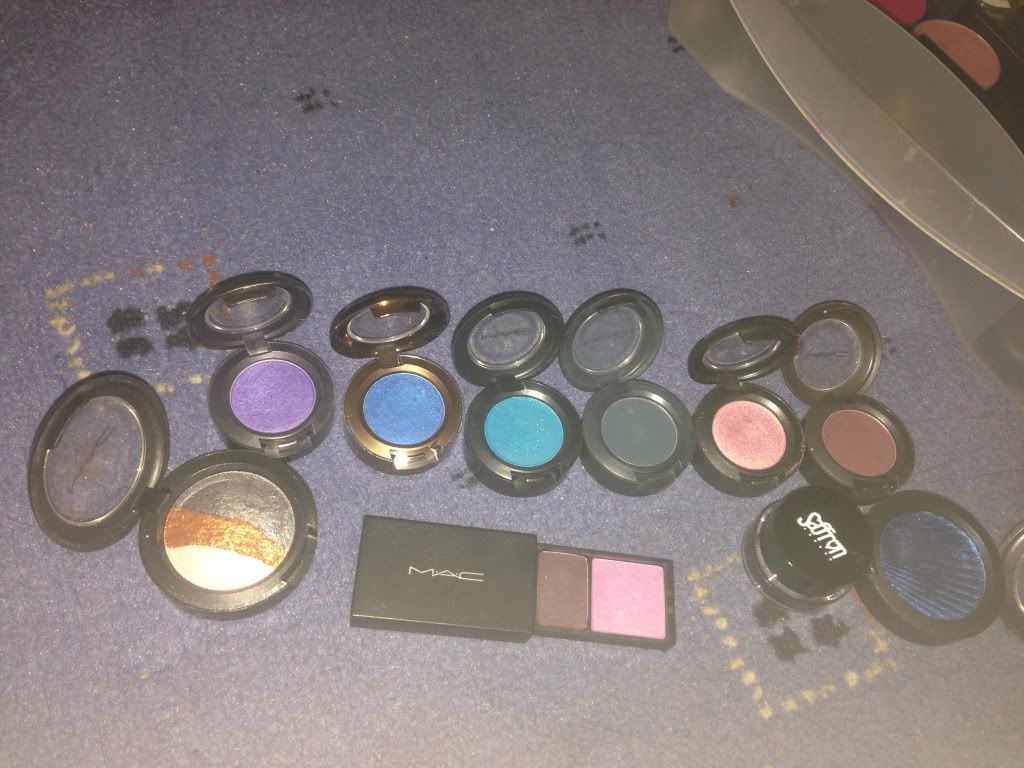 Nars Turkish delight l/g BNIB £12.50
Bobbi brown lip balm used 2x £8
Mac TLC in Fuschia fix used 3x £8
Mac clear gloss can be used on lips eyes cheeks BN £7
Mac lipglee in moistly approx 60% left £5
Set of 3 MUA Lipgloss tri pots in siren, temptress, Scarlett swatched 2x £8
Mac plush glass BNIB nice buzz £10
Dazzleglass BNIB Rags to riches £10
Heatherette lip gloss used 3-4x LE OFFERS
Strange potion l/g used 3-4x LE OFFERS
VIVA GLAM V L/s £8
SWEET THING L/S £10
SAINT GERMAINE L/S £10
IMPASSIONED L/S £8
VIVA GLAM GAGA L/S £10
vivacious l/s £10
TLC STICK STROBE BLOSSOM £6
SEE PICS FOR USAGE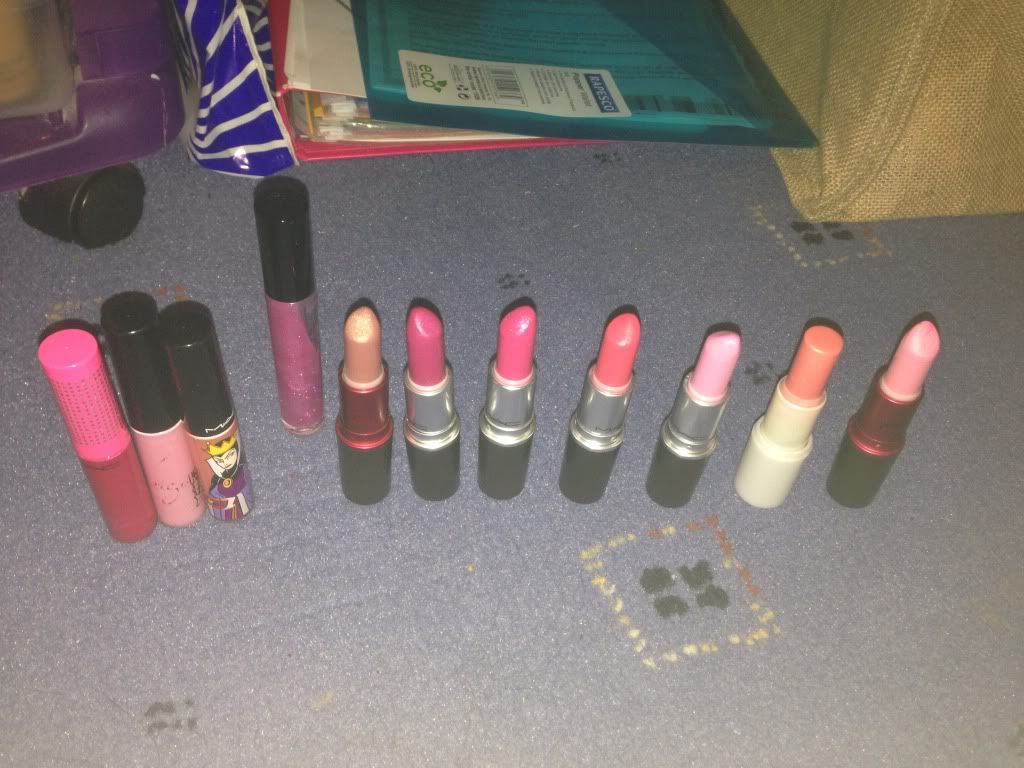 Shadesticks all used approx 50-80% left £6 each
Beigeing
Sharkskin
Lemon chauffeur
Gracious me
Sea me
Corn
Red velvet
Silver blue
Grease paint stick approx 80% left £8
Super slick eyeliner 70% left £10
Benefit gilded used £5
Liquid last eyeliners take all 5 for £30
Fuscia-ism, power plum, pop iris, dress khaki, visionaire approx 50-100% left in each
Eye kohls see pic for usage
Ola viola £5
Bitterly £5
Ivy £6
Prunella £6
Plum lip liner £9
No name no idea what it is £4
Caramel low creme stick lip liner £8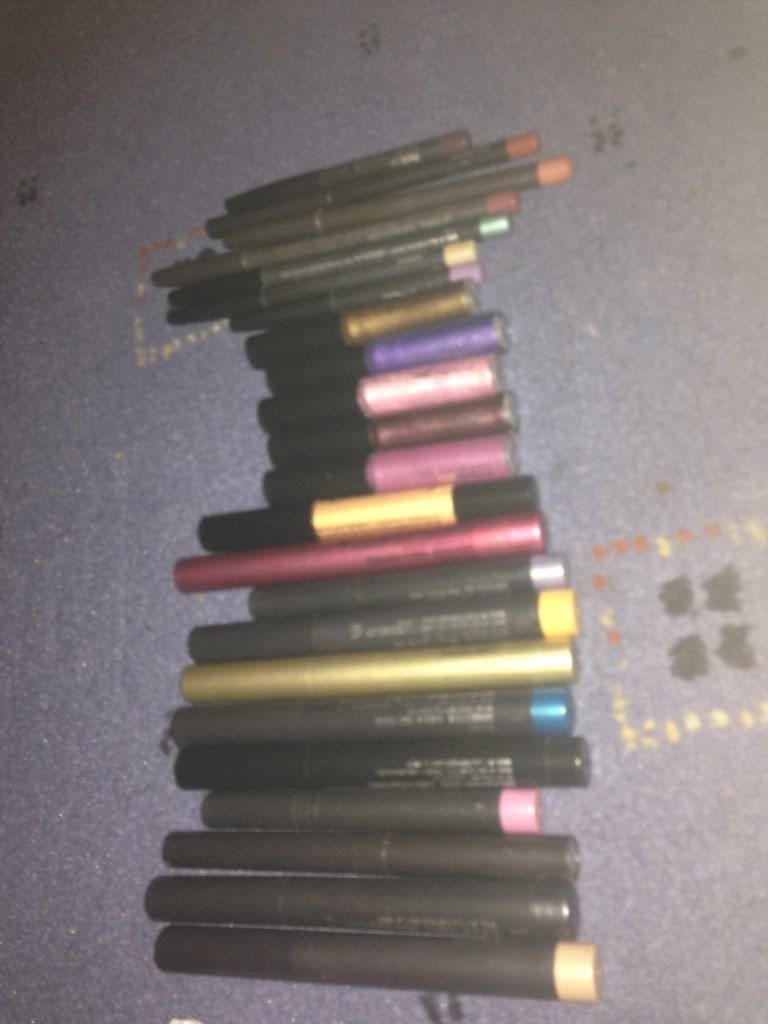 UD
BOS 2 £20 used see pic
BOS IV £30 swatched 2x
BOS NYC £30 swatched 2 x
UD 15 year palette all colors used £25
Mac nc44 studio fluid foundation approx 60% left £9
Dermacolor camouflage palette in medium all colors swatched 3x £15
Mac all blending sponge free on orders over £30
Mac brush cleaner used 2x £9 NOT PICTURED
MAC 3D GLITTER IN SILVER APPROX 50% Left OFFERS LE NOT PICTURED..
Haggling welcome on 3 or more items
Thanks
I'm in the UK items will be shipped from here... I ship worldwide postage will vary depending on weight and where you are..